Background
Hello, my name is Pasindu Gunawardana. I am the founder of the "Hikka Music" platform. This online platform is for artists to display their music and for local listeners to enjoy high quality Sri Lankan content. We have planned to expand the site with android and iOS applications and more features. For this we require LKR 50,000 to build the IOS and Android applications. I sincerely hope you will consider contributing to this music platform having read my backstory below:
Project
Help us to change the way we listen to music in Sri Lanka. My platform, Hikka Music gives a novel experience in Sri Lankas music field, giving Sri Lankan artists the opportunity to promote their creations to fans to international standards. This is not just a musical website, Hikka Music is built for the purpose of giving a quality and exciting music experience for the musicians and listeners.

The following further details how this works:

(a) Hikka Music for the artists

With Hikka Music, Sri Lankan artists have the opportunity to share their creations with their fans easily. Artists need to be register as a member and follow a procedure to be an artist in Hikka Music platform.

Following this the artists can upload their own creative content in accordance with the standards of the site. One important factor is that in the future, Hikka Music will also offer plans to share our revenue with artists for their hard work.

(b) Hikka Music for listeners

The fans have been provided with the opportunity to download songs under Artists permission and to list favorite songs to playlists. Registered members also have the opportunity to exchange messages with friends, create playlists and more.

Budget
Item
Qty
Price (Rs)
Timeline
IOS App
1
25,000
Within Two Weeks
Android App
1
25,000
Within Two Weeks
Total
50,000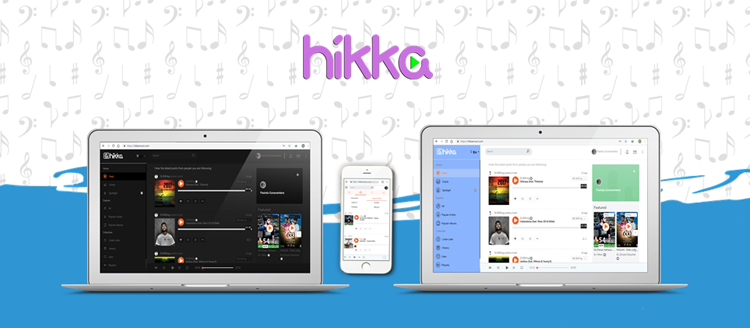 ;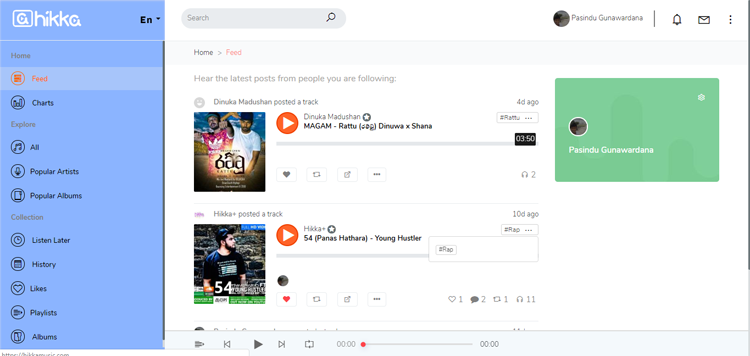 ;
;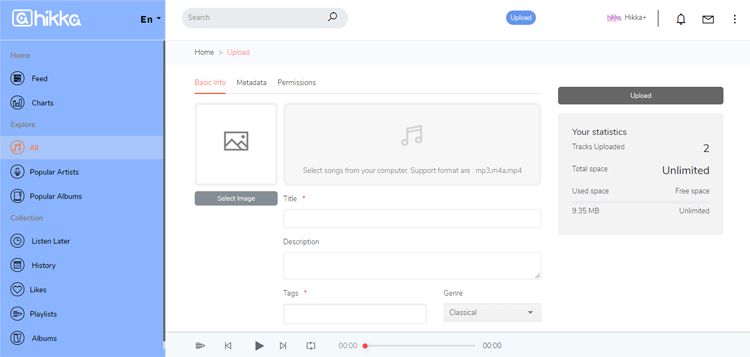 Family
I am 23 years of age. I am currently working at Daraz.lk. I have a BSc in International business management degree offered by Plymouth University.
Timeline
Hikka Musis is already up and running. I hope to have the App in place within two weeks of receiving funding
Contact Details
Full name Pasindu Gunawardana
Address 716/D, Madinnagoda road, rajagiriya.
Phone 0770476454
Email pasindu.m.gunawardana@gmail.com